Visit Greece with Hygeia, Hippocrates & Asclepius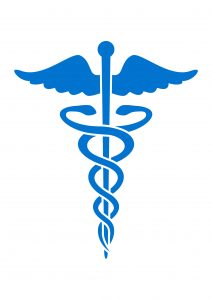 The ancient Greeks initially regarded illness as a divine punishment and healing as, quite literally, a gift from the gods.  Hippocrates, known as the "Father of Modern Medicine", established a medical school at Cos sin and is the most important figure in ancient Greek medicine. Hippocrates and his students documented numerous illnesses in the Hippocratic Corpus, and developed the Hippocratic Oath for physicians, which is still in use today.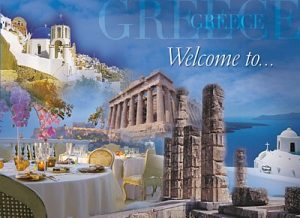 Day 1: Athens
Arrival in Athens.
Meet travel director and transfer to hotel.
Welcome dinner in a Greek gourmet restaurant.
Day 2: Athens
Breakfast .
Guided Sightseeing Athens including Acropolis.
Free time for lunch in Plaka area.
Afternoon visit one of the city hospitals to meet with a doctor and a nurse and learn about the Greek medical system.
Seafood dinner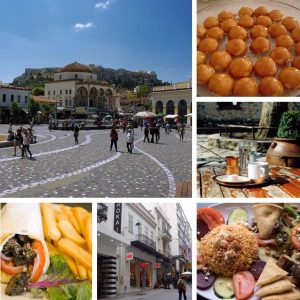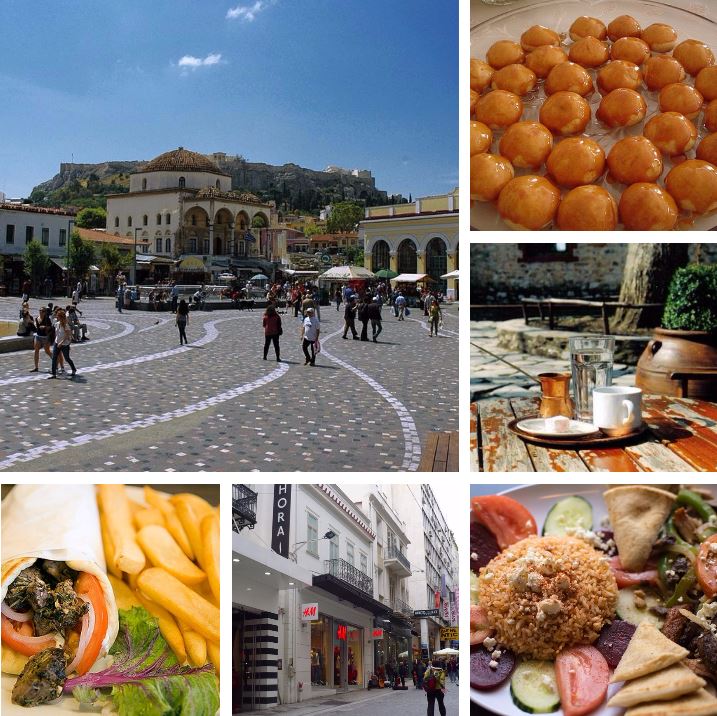 Day 3: Athens
Early breakfast.
Cooking lesson at a Taverna followed by a culinary walking tour through the central meat, fish and fruit markets.
Return to the taverna to eat the food previously prepared.
Free afternoon.
Souvlaki dinner.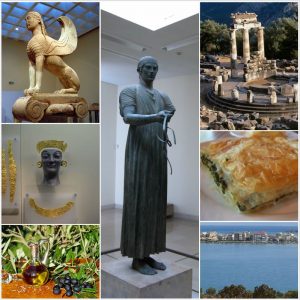 Day 4: Delphi
Breakfast.
Transfer to Delphi.
Olive oil tasting and picnic in olive grove. (Picnic will consist of various types of olive oil products, feta cheese, spinach pie as well as home-made cheese pie and Greek salad. )
Visit Delphi site and museum.
Transfer to Itea.
Dinner with local Greek families.
Day 5: Nafplion
Breakfast.
Depart for Nafplion.
Possible visit to a small town clinic today.
Dinner in one of the traditional restaurants in the old city.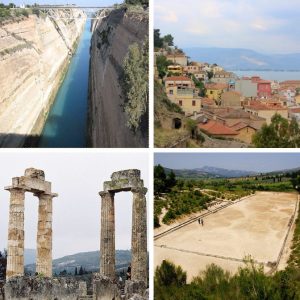 Day 6: Corinth Canal – Nemea – Nafplion
Breakfast. Transfer to Nemea via Corinth Canal.
Visit the archeological site museum and stadium.
Wine tasting and lunch at a local winery.
Return to Nafplion with a stop for Greek coffee making activity in the town's coffee brewery.
Dinner  at one of the local tavernas in Naufplion.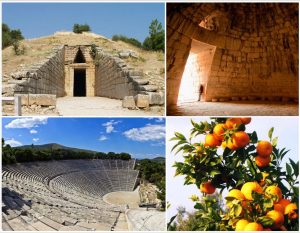 Day 7: Epidaurus – Mycenae – Athens
Breakfast at the hotel
Departure for Epidaurus and Mycenae.
Stop for a Citrus farm visit and lunch.
Return to Athens.
Dinner.
Day 8: One Day Cruise (Poros – Hydra & Aegina islands)
Breakfast.
Transfer to port.
Full day Saronic Gulf cruise
Farewell dinner in Athens
Day 9: Athens
Breakfast at the hotel and transfer to the airport for the departure.