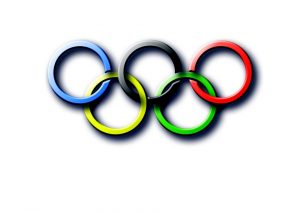 This tour brings you in contact with the ideal of Olympic games one of the purest ideas of the ancient world which promotes peace, cooperation, and a sense of sportsmanship and fair play.
You will visit various important sites of these ancient games throughout Greece and you will feel the Olympic spirit motivate you and lift you. Guided by the Olympic ideals you will get a sense of purification and new direction in life.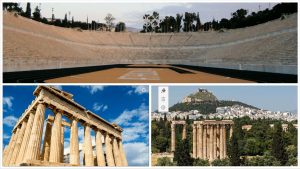 Day 1: Athens
Arrival in Athens airport
Orientation tour of the city with visits to Acropolis and Panathinaic Stadium (Olympic Games 1896)
Transfer to centrally located hotel.
Dinner based on 5th Century B.C. recipies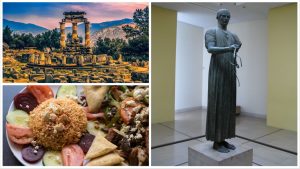 Day 2: Delphi
Breakfast in Hotel
Departure for Delphi site and museum (Pythean Olympic Games)
Cooking lessons and dinner based on natural greek products
Overnight in Hotel in Delphi area.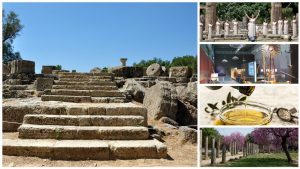 Day 3: Olympia
Departure for Olympia
Visit museum and site of Olympic Games and the great temple of Zeus.
Afternoon visit the museum of Ancient Greek technology.
Dinner with olive oil and wine tasting session.
Overnight in hotel in Olympia area.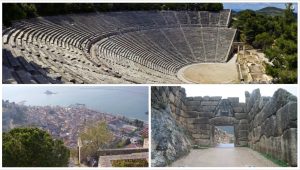 Day 4: Epidaurus – Mycenae – Nauplion
Departure for Epidaurus Ancient Theatre
Visit Mycenae site
Ancient Greek Pottery lessons
Dinner and overnight in Nauplion area.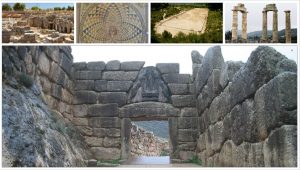 Day 5: Ancient Corinth – Nemea – Nauplion
Departure to visit Ancient Corinth site and museum
Visit  Nemea site and stadium (Nemean Olympic games)
Visit a winery with wine tasting.
Return to Nauplion for overnight
Dinner based on mediterranean cuisine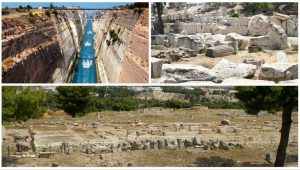 Day 6: Isthmia – Corinth Canal – Eleusina – Athens
Departure for Isthmia (Isthmian Olympic Games)
Stop at Corinth canal
Visit Eleusina
Dinner Tasing with Southern Peloponeese cuisine with lecture on the global importance of the Olympic Games.
Overnight in hotel in Athens.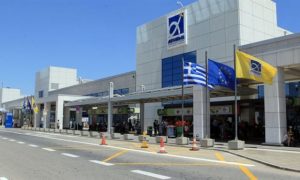 Day 7: Athens
Greek Breakfast
Transfer to Athens Airport for departure.