Women in Religion: Religion was the one area of public life in which women could participate freely. Women's religious activities, including responsibility for mourning at funerals and involvement in female and mixed-sex cult activity, were an indispensable part of Athenian society. Both Athenian and non-Athenian women participated in public religious activities.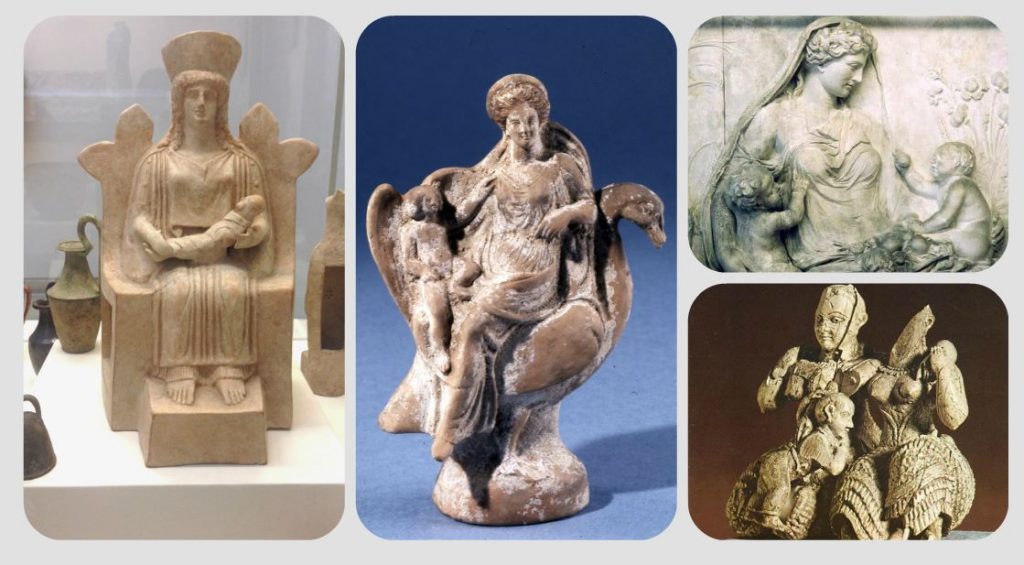 Week 1: Crete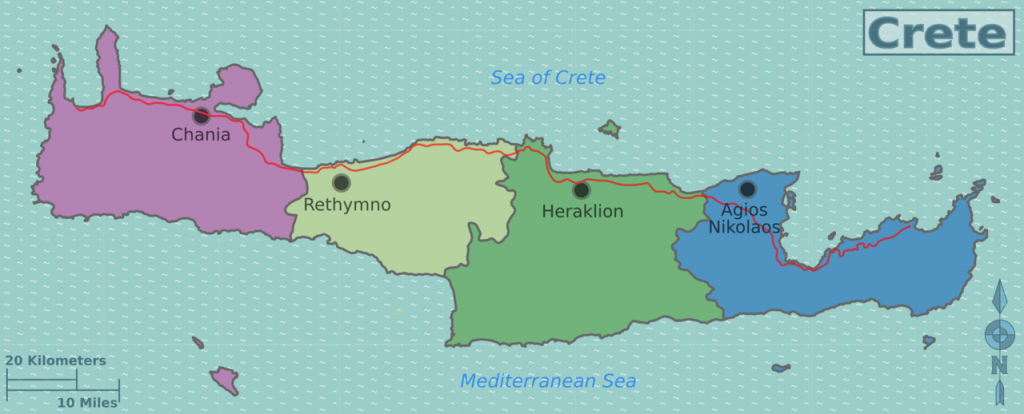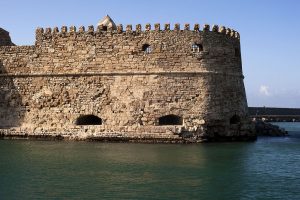 Day 1: Heraklion
Arrival & Orientation.  Meet & Greet. Free time to stroll around the capital of Crete
Welcome Dinner in the evening
Evening Lecture & Discussion at the Beach in preparation for our excursion to Knossos the following day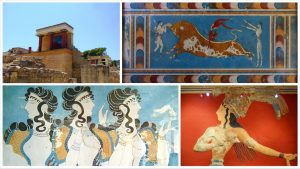 Day 2: Heraklion – Knossos
Breakfast
Visit Knossos 
Lunch in Knossos or Heraklion
Heraklion Museum
Evening Lecture & Discussion at the Beach after dinner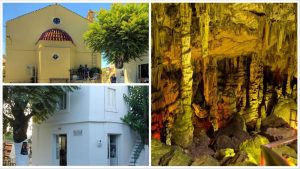 Day 3: Rethymnon – Anogia
Breakfast
Drive to Anogia, visit the Ideon Cave and a monastery nearby.
Enjoy the day and nightlife of the village and live Cretan music, all within walking distance; besides, the weather will still be cool enough to enjoy the mountain community.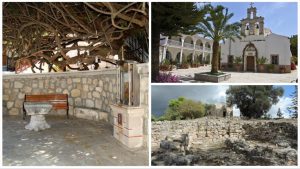 Day 4: Heraklion
Breakfast
Leave Anogia in the morning and head to Paliani Convent to visit the Sacred Tree, in Venerato, then drive to the Archeological Site of Hagia Triada at Tympaki, and then to the beach early in the evening.
Overnight at Anogia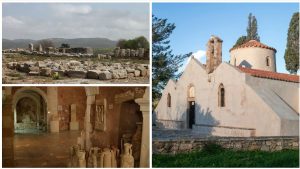 Day 5: Heraklion – Agios Nikolaos
Breakfast
Visit to the Temple of Aphrodite, Agios Nikolaos Museum, Church of Panagia Kera Kritsa
End the day at the Beach
Overnight at Agios Nikolaos Hotel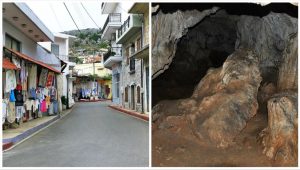 Day 6: Agios Nikolaos
Breakfast
Visit to Tzermiado Village & Trapeza Cave
Free time to enjoy our last day on the island of Crete
Evening Lecture & Discussion at the Beach, after dinner
Overnight in Tzermiado Village
Week 2: The Peloponnese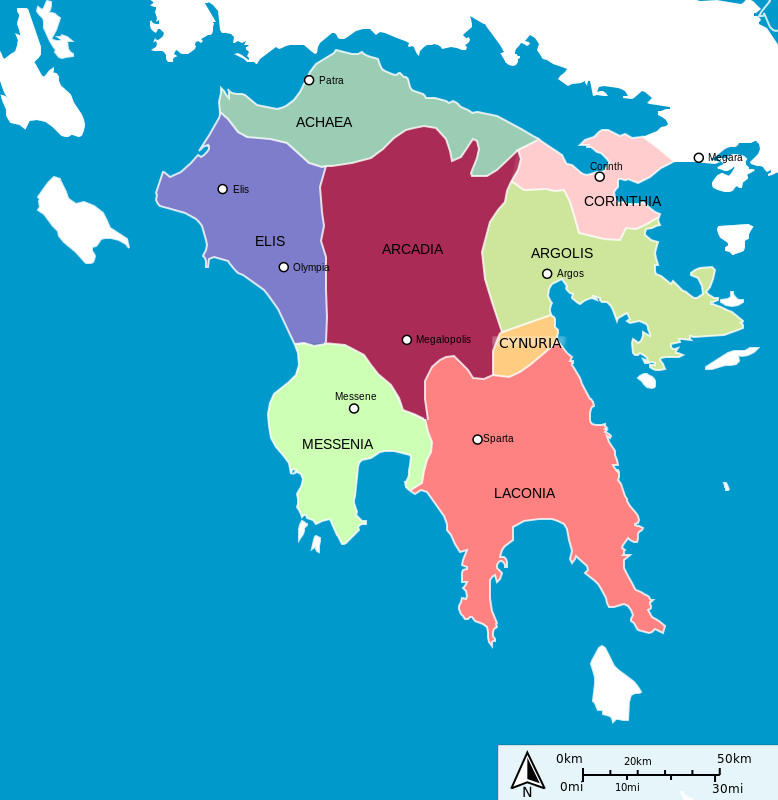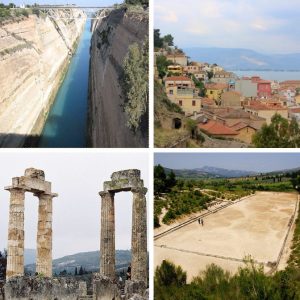 Days 7 & 8: Heraklion – Piraeus – Corinth Canal – Nemea – Nafplion
Boat trip from Crete (Heraklion) to Piraeus (Athens), arriving at 06:00 a.m approx.
Transfer by bus from Piraeus port to Corinth Canal for a short stop to admire the canal
Depart towards Nemea, visit the archaeological site there
Transfer to Nafplion
Free afternoon  to explore the wonderful city of Nafplion
Hotel check-in
Overnight in Nafplion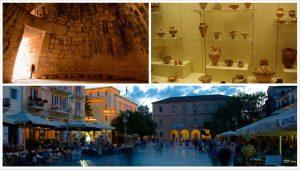 Day 9: Nafplion – Mycenae
Breakfast
Visit Mycenae, the Acropolis, Treasury of Atrius, and the Museum (full day excursion)
Return to Nafplion & Overnight there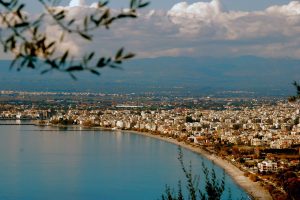 Day 10: Nafplion – Sparta – Kalamata
Breakfast
Drive to Sparta & Kalamata
Free afternoon to explore the city and the night life for young people in Kalamata
Overnight in Kalamata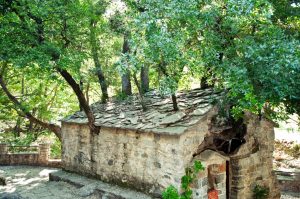 Day 11: Kalamata – Ancient Messini – Olympia
Breakfast
Visit Agia Theodora in Vasta on the way to Olympia
Drive to Olympia & Overnight there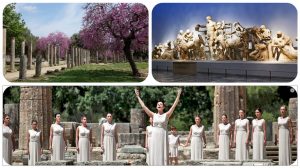 Day 12: Olympia – Delphi
Breakfast
Visit Olympia, Archeological Site and Museum
Travel from Olympia to Delphi
Overnight in a beach hotel near Delphi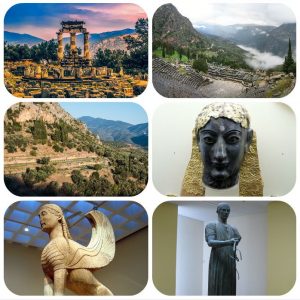 Day 13: Delphi – Itea
Breakfast
Visit the ruins of the Ancient Port of Itea & the remaining of the first hostel ever, for visitors to Delphi.
Walk the ancient path (2 hrs. walk) with a local guide to show you the path from the port of Delphi archaeological site  to visit the museum of Delphi & the site, spend time in the stadium
Return to Itea
Spend time on the beach of the Hotel or play volleyball at the Hotel by the sea side
Overnight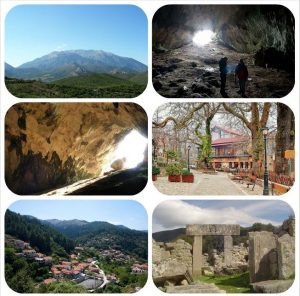 Day 14: Parnassos – Itea
Departure to Parnassos
Visit Corykeion Andron & Parnassos mountain
Visit Agoriani, one of the most beautiful villages
Visit Polydrosso & the Ancient site there from the 6th century BC, it is a visit of the beaten truck, stay there to discuss and hear the noise of the fountains bringing the water from Parnassos mountain
Return to Itea
On the way to Itea, we will visit a typical house of the area & have mountain tea and sweets
Return to the Hotel
Week 3: Athens
Day 15: Athens
Breakfast
Leave to Athens in the morning
Stop to visit the Arachova, a typical village on the way to Athens

Arachova Village & Monastery of Osios Lucas

Visit the monastery of Osios Lucas built from the material of Ancient Temples especially the Ancient Temple of Artemis

Arrive in Athens
Hotel check-in
Day off to explore Athens
Overnight stay in Athens
Day 16: Athens
Breakfast
Stop in to visit the small Church of the Metamorphosis at the base of the Acropolis
Visit the Acropolis, & the Acropolis Museum
Overnight stay in Athens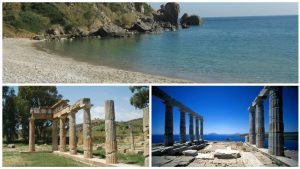 Day 17: Athens – Sounion
Breakfast
Tour to Sounio, Temple of Poseidon, Temple of Athena (morning)
Vavrona, Temple of Artemis (afternoon)
Porto Rafti beach (evening)
Overnight stay in Athens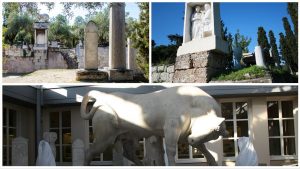 Day 18: Athens
Breakfast
Walking tour from the Hotel to Ermou Street
Visit Keramikos Cemetary and Museum,
On the way to Keramikos stop in to visit one or two Byzantine Churches in Plaka and Anafiotika
Overnight stay in Athens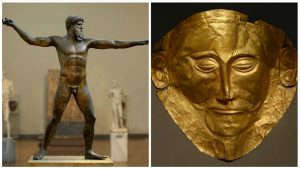 Day 19: Athens
Breakfast
Visit the National Archeological Museum
Free time to visit the beach and relax
Overnight stay in Athens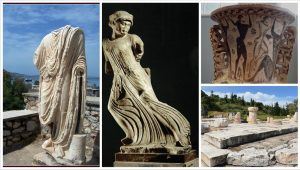 Day 20: Athens – Elefsina
Breakfast
Visit the Sacred Site of Elefsis and the Museum in Elefsina
Lunch at a coffee shop
Overnight stay in Athens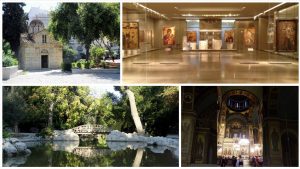 Day 21: Athens
Breakfast
Visit the Metropolitan Cathedral and the small Byzantine Church by the Cathedral in the morning
Walk through the National Gardens on our way to visit the Byzantine Museum
Overnight stay in Athens
Week 4: Mykonos & Naxos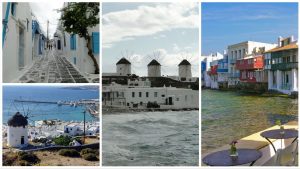 Day 22: Athens – Mykonos
Breakfast
Early morning ferry to Mykonos
Free time in the afternoon to explore Mykonos and in the early evening gather for a walking tour  of local churches
Evening lecture and discussion
Overnight stay in Mykonos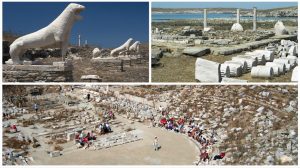 Day 23: Mykonos – Delos
Breakfast
Boat ride out to visit Delos and the Archeological Museum of Delos
Boat ride back to Mykonos
Overnight in Mykonos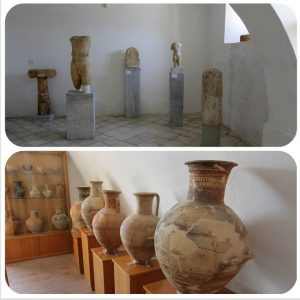 Day 24: Mykonos – Naxos
Breakfast
Early day ferry from Mykonos to Naxos
Check in at Naxos
Free afternoon
Visit the Archaeological Museum of Naxos & one archaeological site
Overnight in Naxos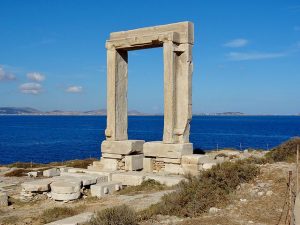 Day 25: Naxos
Breakfast
Visit one Archaeological Site
Relax & Write
Overnight in Naxos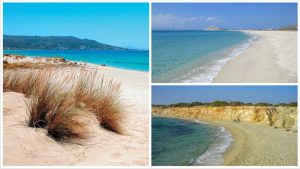 Day 26: Naxos
Breakfast
Visit one Archaeological Site
Relax & Write
Overnight in Naxos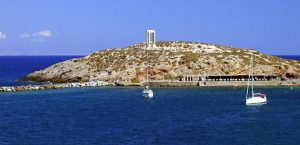 Day 27: Naxos
Breakfast
Presentation and discussion of thoughts, ideas, findings class ends on Naxos
Overnight in Naxos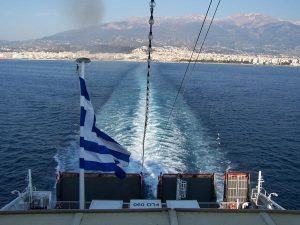 Day 28: Naxos – Piraeus
Breakfast
Class ends on Naxos
Students are free to find their way back to Athens & travel as they wish (NO SERVICES) – Departure